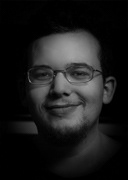 I am a photographer from Pontypridd, I've been taking photographs for over 6 years, I've built my skill in photography differently to most, I have a strong background in art, which allows me to produce photographs that I like, and hopefully others, I've also obtained a degree in visual effects and motion graphics, where I learned how to better edit my photographs to create something different than the conventional, I'm keen to create the best photographs possible.

I am a fan of all types of photography, and as a result I wouldn't like to limit my availability to produce any kinds photograph, and make my portfolio as vast as I can, I am also willing to collaborate with others and work on different creative projects.

I strive to create photo's that I and the viewer would both like.